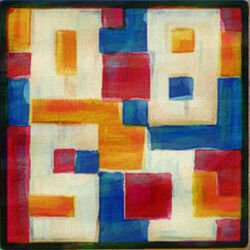 "0851"


Discovery/Decryption
Three paintings when overlayed on top of each other, forms a composite image with the code 0851
The paintings are found in the canteen area of the chapter Questionable Ethics, between code A and C geographically.
3 separate .vtf skins for a model file qe_canvaspainting (located in C:\Program Files\Steam\steamapps\sourcemods\BMS\models\props_questionableethics - .vtf files in /materials subfolder)
A monitor elsewhere in the chapter reads 'Dr Horn - your pizza is ready for collection from the staff canteen' leading us to this area.
Two dead scientists are in the room lying next to a pizza box
Community content is available under
CC-BY-SA
unless otherwise noted.